Good evening my lovelies. How are you all? Did you have a fantastic weekend?
As I mentioned in my previous posts I was in London this weekend with my sister and two of our besties - Samantha and Amanda. We were celebrating Samanthas birthday and had a fantastic time. We stayed in an amazing hotel, went to see Wicked at the Apollo theatre, went to Winter Wonderland in Hyde Park and had a meal and drinks in Canary Wharf. We were very busy and had a fantastic time :-). We missed Jamie, the fifth member of our girly group, but she stayed home for a very good reason... Jamie gave birth to the very adorable baby Mason on 29th December so understandably stayed home to enjoy being mummy.
These are the nails I painted when we got back from London, they represent how much I loved our weekend, how much I love and missed Mr LiPP and pups and how happy we all are for Jamie and her family on the arrival of little Mason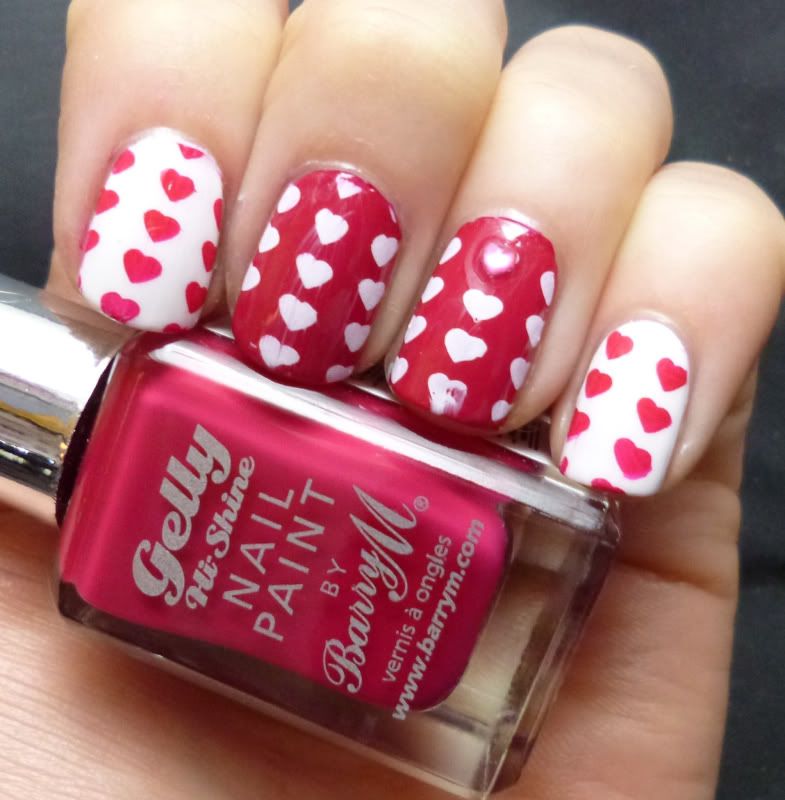 I used this gorgeous polish a few days ago as the dotted centres in my
Fussy Flowers
post and just knew that I had to feature it as the main polish for my next post. Barry M Pomegranate is part of the Gelly Hi-Shine range and is the most gorgeous rich and creamy dark pink in my whole collection.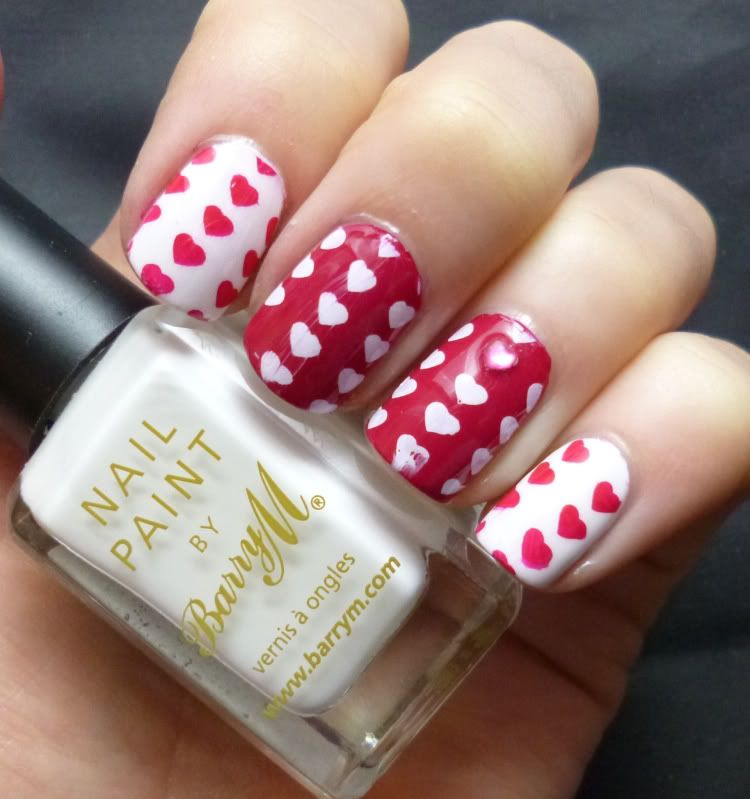 As you can see I painted my index and little fingers using Barry M Matt White as a base and I painted my middle and ring finger using Barry M Pomegranate. Pomegranate applied like a dream and could be a one coater with careful application.
For the stamping these pretty little hearts I used the reverse colours - Pomegranate and Konad White and the heart pattern from Cheeky plate CH 3.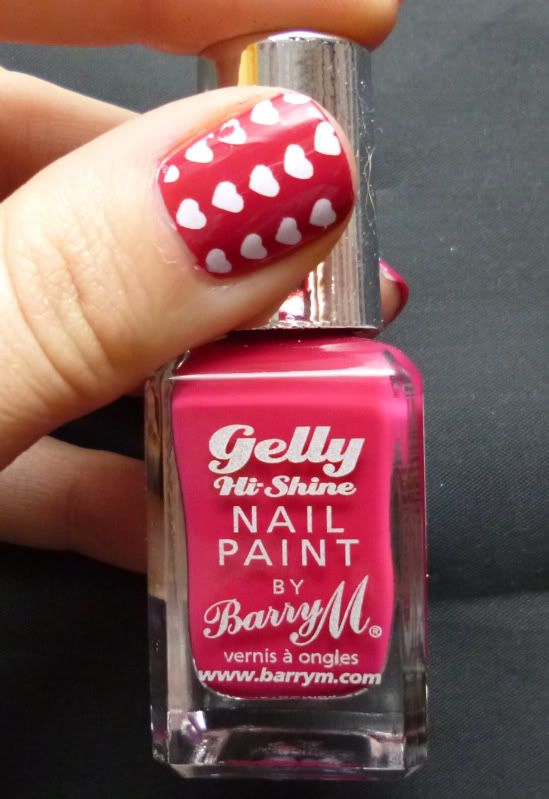 Finally I stuck one little heart shaped rhinestone on my ring finger. You can't really see it on these pictures but I like to know its there :-).
This is a quick snap of us girls toasting Samanthas birthday with a little Bucks Fizz :-)
And finally here is the beautiful reason that Jamie could not come to London with us... meet Mason
Thanks for reading lovelies
Louise xx